Latvian Navy Orders Patrol Boats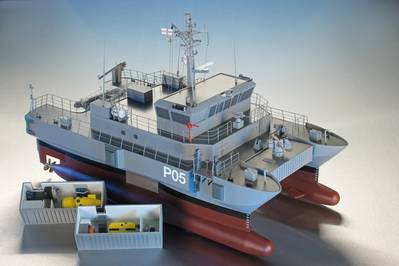 Abeking & Rasmussen has secured an order for five 25m SWATH@A&R Patrol Boats. The vessels for the Latvian Navy will be designed by A&R and constructed and delivered in co-operation with Riga Shipyard.
The new vessels will derive from the well proven SWATH pilot boats, which are in operation since 1999 in the German Bight and recently in the Dutch Waters. They will have the same main dimensions and underwater ship with a complete new propulsion and accommodation concept.
The new vessels will feature a modular mission bay at the fore ship. By fitting appropriate mission payloads, such as a diving module or a MCM module, the capabilities of the vessels can be enhanced flexibly.
Delivery of the first-of-class is scheduled for December 2010 from Abeking & Rasmussen shipyard in Lemwerder/ .