SMM Istanbul-Shipbuilding Fair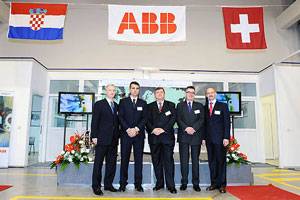 The European shipbuilding and marine equipment industry, and also the Turkish government, look forward to the start of the new shipbuilding fair SMM Istanbul.

This international maritime trade fair will be held for the first time at the centrally located Lütfi Kirdar Convention & Exhibition Centre (ICEC) on the European side of Istanbul. It is organized by Hamburg Messe und Congress GmbH (HMC), also responsible for the industry's leading fair SMM, and by the partner Goca Fuar Kongre ve Sergi Hizmetleri Ltd.Şti (Goca Exhibitions). There will be 150 exhibitors from 30 nations, including global players such as Wärtsilä, Bosch Rexroth, Germanischer Lloyd, Lloyds Register, Bureau Veritas, and of course leading Turkish shipyards such as Selah Shipyard, Içdaş Shipyard, Tuzla Kiran Shipyard, Çiçek Shipyard, and major equipment suppliers and shipyard outfitters such as Özkan Steel, Alaybeyoğlu and the software house IFS Turkey. All of Turkey's top 15 shipyards are represented at SMM Istanbul.

Turkish government circles believe that the choice of Istanbul as the venue for the first overseas SMM guarantees the success of this international shipbuilding fair in Turkey. A number of Ministers and State Secretaries have announced that they will attend the official opening of SMM Istanbul. Top level representatives will also be there from the Turkish Navy and the Turkish Shipbuilders' Association (GISBIR).

The Community of European Shipyards Associations (CESA) welcomes the new ship¬building event at the interface between Europe and Asia. Especially as the host country Turkey has made great progress in shipbuilding, establishing itself in the Top Ten of world shipbuilding in recent years. The figures from Clarkson Research Services put the Turkish shipbuilding industry in seventh place in the world in mid 2008, with an order book of 215 newbuildings corresponding to 2.3 million CGT (Compensated Gross Tons, i.e. the tonnage weighted by work involved in building the respective ship types).

Developments on this scale also have a major impact on neighbouring countries; Dr. Reinhard Lüken, Secretary General of CESA, feels that this will give good opportunities for even better networking in the shipbuilding industry – "Turkey has become a key shipbuilding nation in recent years. A new fair at the level of SMM provides an interesting platform to sound out many new opportunities for cooperation, not least also for CESA, because the shipyards everywhere in Europe share many common challenges which CESA is actively addressing."

These challenges for international shipping also include the upheavals triggered by the financial sector in the global economy. In this global crisis, a new trade fair such as SMM Istanbul also gives reason to look to the future with optimism. Right now there is particular demand for innovative products and further developments of technologies as presented at SMM Istanbul, because they promise economic benefits in maritime logistics. They also help shipyards and suppliers together for joint development projects and to reduce production costs.

The Finnish SMM exhibitor Pemamek, a supplier of automatic welding systems for building ships and wind turbine towers, believes that the international trade fair in Istanbul will give successful long-term business contacts with the shipbuilding industry in Turkey and the neighbouring states.

"We are convinced that the first SMM Istanbul is very important for us. We have very high expectations," says Jukka Rantala, Sales and Marketing Director of PEMAMEK Ltd, adding that the company has already established successful relations with the Turkish shipbuilding industry and wants to make use of SMM Istanbul to expand these to the whole of the Near East region.

The software house IFS is also convinced of the success of the new shipbuilding fair on the Bosporus. Together with its Turkish subsidiaries, it has since 2002 been helping Turkish shipyards to introduce modern ERP solutions, thus enabling them to streamline their business processes, increase the efficiency of their processes, and reduce costs. It is now more important than ever before to achieve high productivity and low production cost, says Ergin Öztürk, Deputy Managing Director of IFS Turkey. "We know that communication and knowledge transfer are particularly important in the shipbuilding industry, and we believe that SMM Istanbul will make a major contribution to improving know-how exchange," says Ergin Öztürk with confidence.

SMM Istanbul 2009 will be accompanied by a three-day conference with a very ambitious program. The various sessions cover all the subjects currently concerning the ship¬building industry around the globe. Those subjects include ship and port security, with a focus on piracy and new security technologies; trends in the world shipbuilding market; ship financing and the role of Turkey; engineering subjects such as environment friendly propulsion and control technologies; new coating systems; software applications in the shipbuilding industry; the superyacht sector; and new aspects and synergies with the wind energy sector. Speakers include leading experts, mostly from top level of company management and of institutions.