ABB Unveils New Water-cooled Motor Line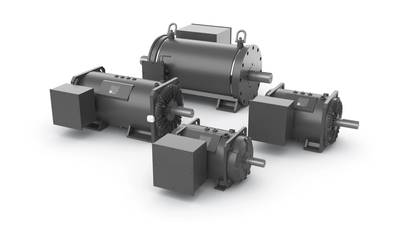 ABB has unveiled its Baldor-Reliance HydroCool XT motor product line, a new generation of water-cooled motors for extreme marine duty and other applications.
According to the manufacturer, HydroCool XT is quiet and versatile, and offers reduced maintenance and high performance in some of the toughest environments. Water-jacket cooling offers higher thermal conductivity than air cooling, helping to extend the motor life while eliminating the need for fans or air filters. Available with induction or permanent magnet rotor technology, the motor can achieve the highest level (IE5) efficiency rating for energy savings, and the motor's power-dense solution delivers more power in a smaller footprint than similarly sized totally enclosed, fan-cooled motors, ABB said.
"The power- and torque-dense design of the HydroCool XT reduces its size, and since the cooling is built into the frame, there is no need for extra space around the motor for air flow," said Matt Felt, Global Product Manager, Baldor-Reliance Navy & Marine Motors. "The motor is quieter than comparable air-cooled motors, and it's able to achieve high efficiency ratings. These features result in a smaller physical footprint and lower overall operating costs when compared to similarly powered motors."
The motor is available in four frame sizes from 60-1,250 horsepower (45-932 kW). Cooling efficiency is maintained even at lower speeds, allowing HydroCool XT to operate direct on line or as a variable speed motor without derating or power loss, ideal for constant torque applications. Shaft grounding is standard, and like most ABB products, HydroCool XT is equipped with provisions for ABB Ability Smart Sensor condition monitoring to provide instant information on the health and performance of the motor, providing connectivity and data analytics to make operations efficient, predictable and safe.