Ferguson Announces New Accommodation Module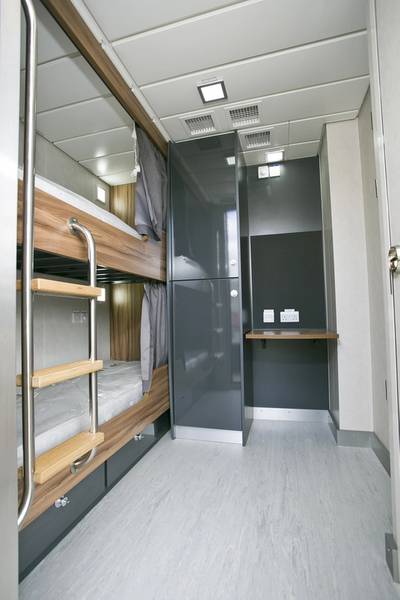 Ferguson Group Singapore, specialists in the rental of containers, refrigeration/chiller containers, accommodation modules and engineering modules to the offshore energy industry, announces a new 6-meter accommodation module to its fleet at the 14th Asian Oil, Gas and Petrochemical Engineering (OGA) Exhibition and conference in Malaysia from June 5, 2013.


Attendees will have the opportunity to meet with members from Ferguson Group Singapore to learn more about the new 6m accommodation module and gain an update on its existing range of offshore containers, tanks, baskets and reefers available throughout Asia Pacific.


Steven Ferguson, Chairman and CEO of the Ferguson Group, said, "Exhibiting at OGA 2013 will provide the opportunity for us to showcase our fleet and introduce the 6-meter accommodation module and recently launched dual zoned refrigeration container to delegates."


Ferguson Group Singapore has grown its fleet size to include a range of new products. A new 6m accommodation module designed specifically for southern hemisphere conditions along with a 6m dual zone refrigerated/chiller container from IceBlue Refrigeration Offshore, a member of the Ferguson Group.


Simon de Koning, General Manager at Ferguson Group Singapore commented "The increase in our product range and the recent move to larger facilities in Singapore will further enable us to respond quickly to meet customer requirements. There has been a great deal of interest in Ferguson Group's products and services in the Asia Pacific region. By exhibiting at this important Oil and Gas event we have the ideal opportunity to meet with clients to better understand their needs.


The Ferguson Group employs more than 185 people worldwide serving the offshore container rental and accommodation modules markets. The group, headquartered in Scotland, has operations in all major global oil and gas locations.