Matson Acquisition Extends South Pacific Reach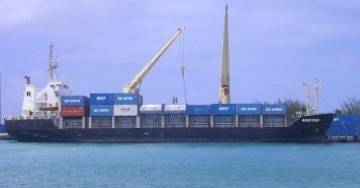 Matson, Inc. agrees to acquire the primary assets formerly owned by Reef Shipping, a South Pacific shipping company based in Auckland, New Zealand.

The assets to be acquired include four vessels and approximately 1,500 pieces of container equipment. The financial terms of the agreement were not disclosed and the closing of the transaction is expected to occur on or about year-end.

"With this acquisition, Matson continues to expand its geographic reach into the South Pacific, and build on its well-earned expertise as a Pacific island carrier," said Matt Cox , president and CEO. "While the purchase itself is relatively small, it complements our growing network of Pacific island services. Historically, Matson vessels, including both freighters and luxury passenger ships, served the South Pacific for five decades, beginning in the 1920s. We are proud to return today to provide the same level of superior customer service and on-time delivery that is the hallmark of our other trade lanes."

After this acquisition, Matson will continue to provide service to Reef's historical core trade lanes from Auckland, New Zealand and Fiji to the island nations of Nauru, the Solomon Islands, Tahiti, Samoa, Cook Islands, Niue, Tonga, Wallis and Futuna, Vanuatu, Tarawa and Majuro – all of which will be new markets for Matson.

In addition to the Hawaiian Islands, which Matson has been serving continuously since 1882, the company's Pacific island services today include Guam, the Commonwealth of the Northern Marianas Islands, the Republic of Palau, the Federated States of Micronesia and the Republic of the Marshall Islands.