EnerMech Makes £10 Million Australian and U.K. Acquisitions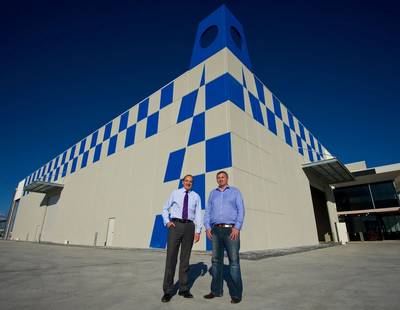 Oil and gas engineering company EnerMech snapped up Australian industrial sector firm Vicon Services and U.K-based pump equipment specialist Total Reclaim Systems Ltd., in deals worth a combined £10 million.

The Aberdeen-based mechanical engineering group will introduce new business lines and significantly strengthen its presence in the multi-billion dollar Australian energy sector through the Vicon deal. The acquisition of Total Reclaim Systems (TRS) increases the range of services EnerMech can provide to the drilling sector.

With more than 100 staff across another five Australian locations, Vicon is led by Niall Conlon and last year it had turnover in excess of £12 million (AUD $20 million.)

Vicon provides engineering services including high pressure water-jetting, heat exchanger services, coating systems and chemical services, which are well aligned with EnerMech's six existing business lines.

It is EnerMech's second Australian acquisition this year, following the January purchase of Melbourne-based Valve Tech Engineering, which provides valves services to the oil and gas, power, petrochemical and refining industries.

Great Yarmouth and Aberdeen-based Total Reclaim Systems (TRS) provides mud pit and tank cleaning services for offshore oil rigs and production platforms. Its technology reduces the volume of waste fluids created, reduces manual handling and minimises risk by reducing the number of personnel involved in cleaning operations.

The acquisition will allow EnerMech's Drilling Support Services division to increase the range of services it offers clients, while TRS will boost its international exposure through access to EnerMech's 25 global locations.

TRS will continue to operate from its Admiralty Road base in Great Yarmouth and all 10 staff has transferred to EnerMech, including Richard Martin who will work as senior consultant and managing partner, Bill Skene, who will continue to operate out of Aberdeen.