Gulf Marine Eyes Acquisitions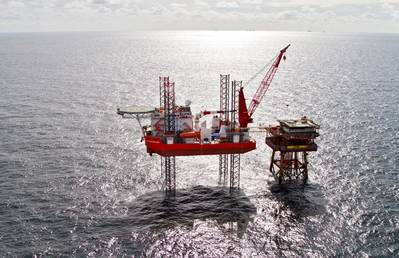 Gulf Marine Services (GMS), the leading provider of advanced self-propelled self-elevating support vessels (SESVs) serving the offshore oil, gas and renewable energy sectors, is looking at acquisitions due to opportunities in the market, reported Gulf News.
GMS, which supports the oil and gas and renewable energy sectors with barges, has a fleet of fourteen vessels that help in offshore oil and gas platform refurbishment and maintenance activities, offshore wind turbine maintenance work, as well as offshore oil and gas platform installation and decommissioning, among other things.
The report quoted its chief executive officer Duncan Anderson as saying: "There is more room for consolidation with other businesses in future. There are good deals in the market, a number of businesses aren't doing very well and we can get involved there. We are not actively looking [at acquisitions] right now but the market is open for that kind of activity."
Levels of tender activity for all GMS vessel classes are improving in the oil and gas sector in the Middle East, although the precise timing of contract awards will continue to be dependent on clients' own operational requirements. The continued development of the offshore renewables industry in Europe should also help future demand for the Group's fleet.
The Group continues to focus on maximising vessel utilisation. The Large and Mid-Size Class vessels have achieved a utilisation level of 74% for the nine-month period to the end of Q3 2017. Utilisation for the combined fleet was 55% for the same period. The secured backlog (including options) as at 31 October 2017 was US$ 171.9 million (31 October 2016: US$ 137.3 million).
At 31 October 2017, the Group had net debt (being
bank borrowings less
cash) of US$ 381.3 million (31 October 2016: US$ 363.7 million) together with undrawn bank facilities of US$ 50.0 million. Total borrowings were reduced in August 2017 by US$ 38.8 million following the return of a leased Small Class vessel. Underlying trading remains in line with expectations for 2017.
Duncan Anderson said: "We are particularly encouraged by the improvements in levels of tender activity for all our vessel classes in our core markets in the Middle East. The return of the renewables market in
Europe also
bodes well for the future. The demand for our Large and Mid-Size Class SESVs is especially pleasing. We already have contracts in place so that by Q2 2018 six out of seven of these vessels will be on hire and we believe the remaining vessel will be chartered in due course. Preparations are well underway for a busy first quarter of mobilisations next year. We are also seeing a rise in tendering for our Small Class SESVs and are confident utilisation will increase for these vessels as the market improves.
"Our SESV fleet is one of the youngest and most technologically advanced in the world and we are well-positioned to capitalise on the strengthening market environment and improving oil price."