Port Everglades Names New Director of Administration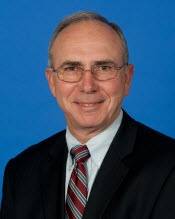 Alan Hill, a 19-year veteran of the Broward County Port Everglades Department, has been named as its new Director of Administration
In his new position, Hill will oversee procurement, property management, contract administration, business permits, franchises, human resources, labor relations, risk management, contract administration, and various other facets of general administration for Port Everglades.
He is replacing Pia Thompson, who retired recently after 35 years at Port Everglades.
During the last six months, Hill served as the Acting Director of the Port's Business Development Division where he was responsible for coordinating marketing strategies and conducting research to assist in the development of new business for containerized cargo, cruise line services, bulk and break bulk cargo, and Foreign-Trade Zone business.
In addition, he has been an active member of the Port's management team that negotiated long-term cruise and cargo agreements, including the long-term agreement with Royal Caribbean Cruises Ltd. to bring the world's largest cruise ships, Oasis of the Seas and Allure of the Seas, to Port Everglades, the nearly half-billion-dollar, 15-year agreement with Carnival Corporation to bring 25.5 million cruise guests to the Port, and numerous marine terminal use and lease agreements for cargo terminals. 

Steven Cernak, Port Everglades Chief Executive and Port Director, added : "Alan''s broad knowledge of the Port provides continuity for the organization and the newer members of the management team."