Aframaxes Taken for Short-term Time Charters in Asia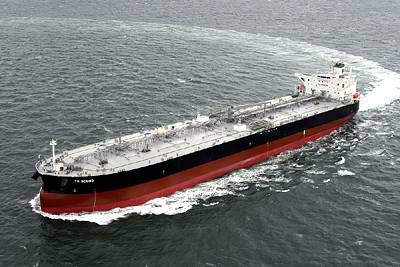 The Asian Aframax market is currently stable but seems to be facing a more positive outlook on the back of short-term time charters as well as an increase in third decade cargoes. Rates for an Indonesia/Japan run basis 80 kt are hovering around w100 to w102.5, while rates for the AG/East route basis 80 kt stand at w115. Reflecting firmer owner sentiment, TD14 inched up steadily w-o-w to w100.78 which translates into daily earnings of around $8,700/day.
At least three Aframaxes have been taken by
ST Shipping
and Petrochina on short-term time charter of up to 90 days to potentially store fuel oil. As seen from the structure of the 380 cst fuel oil complex from March onwards, this does not seem to be a contango play but instead due to a lack of onshore storage facilities. While prompt-month time spreads of 380 cst fuel oil recently flipped into contango at -$0.50/T, the near-term market structure remains in backwardation. Singapore's onshore fuel oil stocks expanded by 8 percent to reach 25.8 mmb for the week ending February, hitting a whopping 11-week high. Despite bloated inventories, lower March Western arb volumes (down by 20 percent m-o-m) as well as steady bunker demand is expected to keep the Asian fuel oil market supported.
The Author
Rachel Yew is a Singapore based commodity and freight research analyst at Ocean Freight Exchange.