Carnival Corp & MTN Extend Satcom Agreement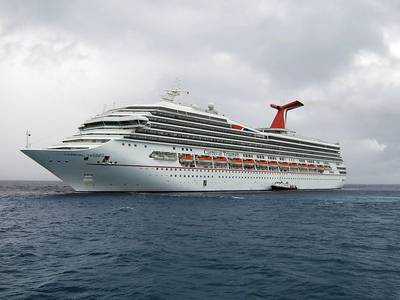 MTN Communications (MTN) say they have signed a new agreement with Carnival Corporation & plc for the provision of Internet services to its passengers and crew. The agreement covers several Carnival Corporation brands, including Princess Cruises, Cunard and P&O Cruises (UK).
Carnival has also extended its existing agreement for MTN broadcast television services, MTN Worldwide TV, which provides a wide range of television content including news and entertainment to 50 of its ships across the globe. In addition, Carnival Corporation brands in Alaskan waters will continue to leverage MTN's Terrestrial Broadband Services while in port, with the opportunity to explore the possible expansion of this service.

"MTN and the Carnival family of brands have partnered for more than 20 years," said Chris Leber, executive vice president, commercial business development, MTN. "Our continued partnership providing MTN value-added services further illustrates how we have evolved to deliver communications-related services to the Carnival family of brands and to help improve the communications experience at sea, including content and Internet options for passengers and crew."

About MTN
MTN is a leading global provider of maritime communications and content services. Since launching the first stabilized satellite antenna for ships at sea in the early 1980s, MTN says it has been pioneering remote-connectivity technologies that become longstanding solutions.