FSL Trust Signs Charter Agreement with US Oil Company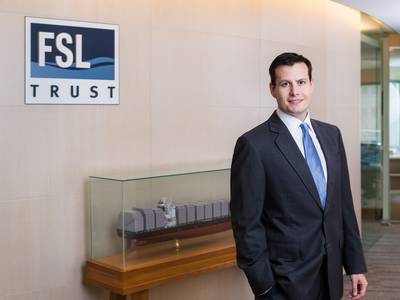 FSL Trust Management Pte. Ltd. (FSLTM), as trustee-manager of First Ship Lease Trust, has entered into a two-year time charter agreement with a prominent US domestic oil company for the FSL Hong Kong, a 115,000 dwt crude oil tanker built in 2007.
The new employment is anticipated to generate approximately $16.8 million in revenue over the next 24 months, the company said. This represents an increase of 47% on the time charter rate at which the FSL Shanghai was contracted for one year in June 2014. The increased rate reflects recent improvements in the crude oil tanker charter market.
"We are very pleased to announce that we have extended our commercial relationship with this prominent US domestic oil company," Alan Hatton, CEO of FSL Trust Management said in a statement. "This demonstrates that the Trust will enter into longer-term contracts with strong counterparties, providing stable cash flows, when the right market opportunities arise."