Air-Independent Propulsion: Fincantieri, Nuvera, Collaborate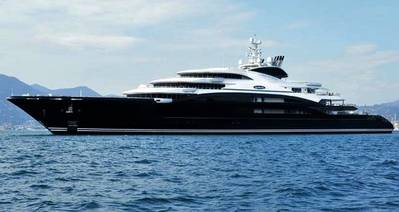 US-based Nuvera Fuel Cells says it will be working with Italian shipbuilder, Fincantieri, on a program to power hi-end marine vessels with advanced fuel cell technology. Nuvera has been commissioned to produce and deliver eight of its Orion™ fuel cell stacks (total power 260 kW), which will be used as range extenders for use on marine vessels.

Nuvera's fuel cell auxiliary power units will provide marine vessels with air-independent propulsion (AIP). This is the same technology used in non-nuclear submarines, which allows them to operate without the need to surface for oxygen. AIP generates electricity, which in turn drives an electric motor for propulsion or for recharging the boat's batteries. The outcome of using this technology is silent operation, a major benefit in the world of luxury sea travel.

Interest in hydrogen fuel cells for marine applications has grown as the marine industry looks for new ways to tackle environmental concerns and improve engine-reliability. The usage of hydrogen fuel cells in marine vessels reduces the exhaust emissions, vibrations, noise, and costs associated with diesel-powered sea travel.

Orion fuel cell stacks are Nuvera's line of proton exchange membrane fuel cells (PEMFC), which offer best-in-class power density in sizes ranging from 10 to 300 kW. Orion offers superior performance and durability in a compact package that can be integrated into industrial mobility, automotive, aerospace, and marine applications.

The program is scheduled to begin December 2013. Nuvera is aiming to deliver all eight Orion fuel cell stack prototype units by mid-2014.