Andersen to Head DnB NOR, Shanghai Branch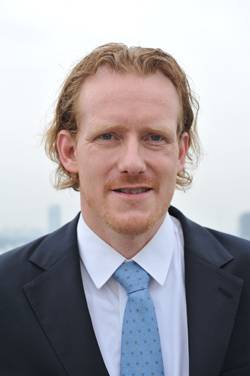 DnB NOR has appointed Vidar Andersen as the new head of its Shanghai branch succeeding Espen Lund who has returned to the bank's headquarters in Oslo after an eight year stint as China country head.
Vidar Andersen said today: "I am very pleased to have been given such an opportunity and I approach the task with both humility and pride. I have learned a great deal from Espen Lund over the years and I look forward to continue to build and develop our strong Shanghai team further."
Espen Lund is taking up a position in the management team of the International Corporates and Institutions Division with a particular responsibility for customers doing business in Asia.
"China continues to be a very important market for the bank in terms of our overall growth strategy in Asia and I wish to help to promote DnB NOR as a key player in Shanghai's plan to become the leading international financial centre as well as an international shipping hub by 2020." Vidar added.
Before taking up his new role, Vidar led the bank's corporate unit as Vice President of the Energy, Trade & Industry division in Shanghai. He has played a crucial role in building and maintaining a sound business portfolio since operations in China began in 2005. He started his career with DnB NOR in 2001 as a management trainee.
"Vidar has worked for the bank for more than 10 years now and was part of the pioneer team when the Shanghai office first opened. We are certain that with his experience and his ability to both assess and understand the Chinese market, he is an ideal candidate for this role." said Erik Borgen, DnB NOR's Head of Asia. "We are delighted to welcome him as the new head of the Shanghai branch."
Vidar Andersen holds a Master of Science in Economic History from the London School of Economics and graduated with a bachelor's degree from the University of Oslo. At present, he is also the Chairman of the Norwegian Business Forum in Beijing and is a board member of the Norwegian Business Association in Shanghai.