James Troop Celebrates 150th Anniversary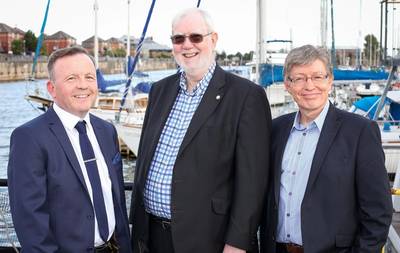 Liverpool diesel-engine sales and maintenance specialists James Troop & Co is celebrating its landmark 150th anniversary with a surge in new business and export sales.
The family-run company based in Runcorn is one of Liverpool's longest-standing maritime and industrial businesses. It is reporting a 27pc sales hike on last year's figures between January to June.
Growth has steadily been recorded across the board with a notable increase in servicing work, spare parts sales and a massive surge in engine sales. The landmark sesquicentennial celebration further coincides with four new staff appointments combined with more than £200,000 ($261,000) of investment in infrastructure and technology.
James Troop & Co operates on all aspects of diesel engines and generators from new engines sales, spare parts supply, component overhauls (including testing) and a 24/7 after sales service support across the world and the UK
Company chairman Bob Troop said growth has been driven by specialist projects in the USA, expansion within the UK windfarm sector and new contracts with major shipping management companies.
Mr Troop handed over the role of managing director in October 2016 following 14 years in the position and 54 years working in-house. While he remains active in day to day management as chairman he recently appointed new joint managing directors Derek Bate and Robert Pollock, who have amassed more than 60 years at the firm.
The company initially traded as ship repairers for many years, with workshops in Liverpool, Birkenhead and Garston. It worked for most major shipping companies - extensively for the MoD on aircraft carriers and many other types of ship, including nuclear submarines built at Cammell Laird shipyard.
In the fifties, the company began diversification into medium and high-speed diesel engine markets through franchises with firms
including Rolls-Royce
, Ruston, Paxman, Dorman & Perkins. These have since been joined by Volvo Penta, Deutz, MAN, MTU & Cummins, and one of the largest Japanese engine builders, Daihatsu Diesel Mfg.
The company's history has been supported through staff with formidable records of continuous service and dedication at James Troop include parts team leader Carl Kenwright serving 27 years, John Troop sales manager serving 25 years senior engineering technician Dave Squires with 22 years, technical manager Alan Railton with 16 years, and within the customer support dept. Frank Jameson who has served 32 years.