Pankaj Khanna Appointed As CEO of Ocean Rig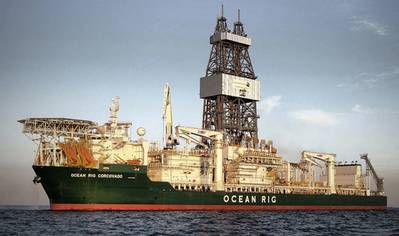 Pankaj Khanna has been appointed as President and Chief Executive Officer of Ocean Rig UDW, a global provider of offshore deepwater drilling services, effective January 1, 2018.
Khanna is 47 years old with 29 years of varied experience in the maritime & offshore industry. He last served as Chief Executive Officer of Pioneer Marine Inc, a drybulk company that he founded in 2013.
Prior to his position at Pioneer Marine Inc Khanna served as Chief Marketing Officer at Ocean Rig UDW Inc. from January 1, 2012 to October 2, 2012. Mr. Khanna served as the Chief Operating Officer of DryShips, Inc. from March 2009 to October 2, 2012.
Prior to joining DryShips, he served in C-Suite roles at Excel Maritime Carriers Ltd and Alba Maritime Services S.A. He has also served as Vice President of Strategic Development at Teekay Corporation, from 2001 to 2007. Prior to this, he served as a Senior Analyst at SSY Shipbrokers and worked on cargo ships as a deck officer.
Khanna graduated from Blackpool and the Fylde College, Fleetwood Nautical Campus and also received a postgraduate diploma in International Trade and Transport from London Metropolitan University.
Iraklis Sbarounis has been appointed Chief Financial Officer of the Company effective January 1, 2018. Sbarounis will also continue to serve as a Director and Secretary of the Company.
David Cusiter has been appointed as Chief Operations Officer of the Company effective November 25, 2017. Cusiter has been in the offshore industry for 28 years.
George Economou, Chairman of the Company commented: "We are pleased to announce the strengthening of our management team in our efforts to streamline our operations and bring focus to the development of Ocean Rig post-restructuring. The team under the guidance of Mr. Kandylidis and myself will focus on navigating the Company through the next chapter of our history as we enter 2018 with optimism and in a prime position due to our strong balance sheet and modern fleet to take advantage of opportunities as they arise. We will continue to focus on maximizing shareholder value through this cycle."