GAC Appointed as Thorco's Ship Agent in Singapore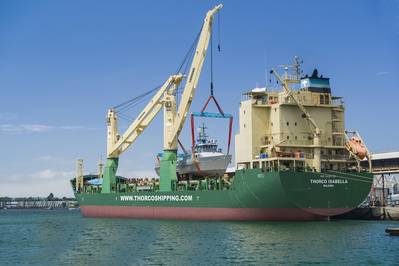 GAC Singapore announced today it will provide Thorco Shipping with agency services for its vessels calling at Singapore, including the loading and discharging of break-bulk and heavy lift cargoes at Jurong port.
The Copenhagen-based Thorco operates a fleet of more than 80 multi-purpose general cargo and heavy lift tweendeck vessels trading worldwide, primarily in the project and break bulk sectors. Thorco has offices in the USA, UK, Germany, Holland, Brazil, Chile, Dubai, India, Singapore, China, Hong Kong and Japan.
"When we were looking for a partner in Singapore, we knew that GAC, with its established track records and strong safety and ethical commitment, was the right fit," said Mikael Hansen, Managing Director-Partner of Thorco.
GAC has been attending to all types of port calls and providing agency and support services in Singapore since 1981.