KPI Bridge Oil Appoints London Office Team Leader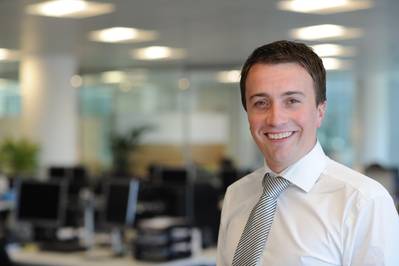 KPI Bridge Oil, a leading global broker & trader in marine bunkers, marine lubricants & risk management products, has promoted Mr. Mark Perrins to Team Leader at its London Office.

Mark Perrins has been with the company for nearly 5 years during which time he has built strong relations with a wide range of business partners around the world. Mark has a background in operations with two large international shipping and marine logistics companies.

Henrik Hansen, Managing Director of KPI Bridge Oil London says: "The growth and strength of our London office has enabled us to expand the trading team and thereby create a new team leader position. Mark has been a very positive influence in the coaching of our junior traders and is a great support to the London team in general. I am very pleased that Mark has accepted this new challenge and I am confident that his team will further strengthen the London office's position and capacity."
KPI Bridge Oil London is headquarterd of the KPI Bridge Oil Group. It is a leading worldwide bunker broking and trading company dating back to 1971 with offices in Istanbul, Miami, New York, Seattle, Singapore and Valparaiso