ClassNK Issues Approval for Cargo Oil Tank Coating Testing System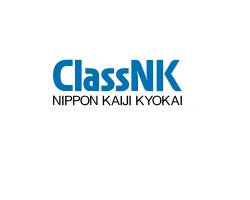 April 5 (Tokyo) - ClassNK announced today that it had provided the world's first class approval for a coating testing system in line with the IMO's new performance standard for the protective coatings of crude oil tanks to the Japanese Paint Inspection and Testing Association (JPIA). The approval certifies that JPIA's new gas chamber corrosion testing system fulfills the testing requirements of the new IMO performance standard, and further certifies that JPIA's has established effective work processes, training systems, and subcontracting management systems to successfully carry out such performance testing.

As part of ongoing efforts to improve tanker safety, the IMO's Marine Safety Committee adopted a new performance standard for the protective coatings of tanker cargo oil tanks at its 87th meeting in May 2010. Much like the existing PSPC for ballast tanks, this new standard lays out clear requirements for not only coating preparation, application, and service life, but also coating testing systems and testing processes.

Unlike ballast water tanks, the corrosion mechanisms active in cargo oil tanks differ between the top and bottom of the tank, requiring that new testing systems be developed for each corrosion mechanism. In order to address this situation, JPIA began working with the Japanese Paint Manufacturers Association (JPMA) to develop a gas chamber corrosion testing system that would realistically simulate long term exposure to the corrosive environment found at the top of cargo oil tanks.

As part of the approval process for this new testing system, ClassNK confirmed that JPIA's gas chamber corrosion test accurately simulates the corrosive environment found in the top of oil tanker cargo oil tanks, and also certified that JPIA's testing process, training methods, and subcontract management systems were sufficient to accurately carry out testing in line with IMO and related requirements. With the approval of this new system announced by ClassNK today, JPIA's coating testing system becomes the first such system in the world to receive class approval, and JPIA becomes the first organization in the world to be recognized as class approved testing organization in line with the new performance standard.

JPIA has already begun offering coating testing using this new system, and is currently developing an additional immersion testing system to simulate the corrosive environment found on the inner bottom of cargo oil tanks. JPIA expects to finish development on this new system in May, and plans to submit it to for approval by ClassNK shortly thereafter.

Source: ClassNK