Asia Demand to Drive Cheniere's LNG Shipments this Year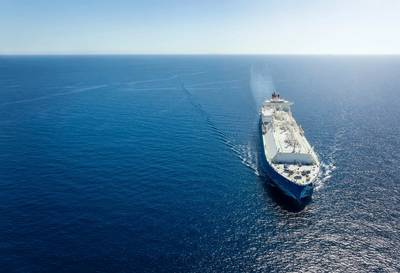 Cheniere Energy expects to ship more liquefied natural gas (LNG) to Asia this year, after European customers took the lion's share of its 2022 cargoes, an official said on Monday.
The top U.S. exporter of LNG shipped a total of 638 cargoes last year, with slightly over 70% delivered to Europe, Chief Operating Officer Corey Grindal said at the CERAWeek energy conference.
Cheniere last year gave the financial go ahead for an expansion of its Corpus Christi, Texas, liquefaction plant and has sought an early environmental review with federal regulators for an expansion at its Sabine Pass, Lousiana, facility, officials said.
Construction of its and others LNG plants along the U.S. Gulf Coast is stressing existing gas transportation and storage infrastructure. In states including Louisiana, there is a need to continue to expand the infrastructure, Grindal said.
A little more than 50% of Cheniere's customers are European firms, which ensures it will continue to have a balance between Asia and European markets, Chief Executive Jack Fusco said.
It doesn't matter how much Russian gas returns to the market, if producers including Cheniere continue signing customers to long-term contracts, Fusco added. Cheniere has expanded to 30 long-term customers from 12.
Europe is putting the infrastructure in place to import LNG for the long-term, reducing its reliance on Russian pipeline gas, the executives said.
However, the U.S. will need additional development to meet future demand.
"A permitting reform in the country needs to happen," said CEO Fusco, referring to red tape that often causes delays and bottlenecks to expanding LNG capacity.
The company's proposed expansions would add 30 million tonnes per year of LNG production capacity combined.
Cheniere is studying the Federal Energy Regulatory Commission's requirements for rival Freeport LNG to restart its fire-damaged Texas facility. The monitoring is intended to ensure its facilities meet all FERC standards, the executives said.
(Reuters - Reporting by Marianna Parraga; Editing by David Gregorio)