Asia-N.Europe Container Freight Rates Jump 21%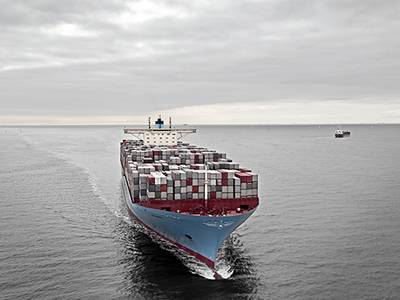 Shipping freight rates for transporting containers from ports in Asia to Northern Europe jumped 21 percent to $1,455 per 20-foot container (TEU) in the week ended on Friday, a source with access to data from the Shanghai Containerized Freight Index told Reuters.

It was the first time rates on the world's busiest route rose since July 4, when they jumped 28 percent. Container freight rates have so far increased in 10 weeks this year but fallen in 21 weeks.

Average rates for 2014 on the routes are $1,278 per TEU compared with $1,090 last year. Rates for the U.S. East Coast rose 17 percent this week to $4,187. The comprehensive index rose 13 percent to $1,195 per TEU.

Maersk Line, the global market leader with nearly 600 container vessels and part of Danish oil and shipping group A.P. Moller-Maersk, was one of the few container shipping companies to make a profit last year.

Last month, Maersk Line said it would raise Asia-Europe freight rates by $450 per TEU as of Aug. 1. The Danish shipping company controls around one fifth of all transported containers from Asia to Europe.
(Reporting by Ole Mikkelsen, editing by David Evans)