US Must Exercise Freedom of Navigation in Asia-Pacific -Navy Commander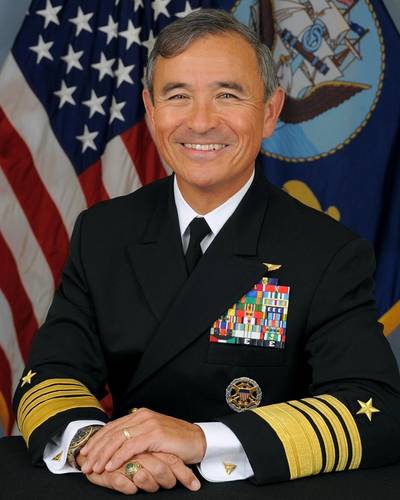 The commander of U.S. forces in the Pacific said on Friday the United States must carry out freedom of navigation patrols throughout the
Asia Pacific
, but declined to say whether it planned go within 12 nautical miles of China's artificial islands in the South China Sea.
Admiral Harry Harris told a Washington seminar one of his responsibilities was to offer options to
President Barack Obama
and Secretary of
Defense Ash Carter
, and added, "I'm comfortable knowing those options are being considered."
Asked about reports that the United States planned to challenge 12-nautical mile limits around China's artificial islands, he replied: "I will not confirm that. I simply won't discuss future operations."
Pressed on the issue, Harris said, "I believe that we should exercise freedom of navigation wherever we need to. With regards to whether we are going to sail within 12 miles, or fly within 12 miles, of any of the reclaimed islands that China has build in the South China Sea, I will reserve that for later."
This week The Financial Times newspaper cited a senior U.S. official as saying U.S. ships would sail within 12-nautical-mile zones that China claims as territory around the artificial islands in the Spratly chain, within the next two weeks.
The Navy Times quoted U.S. officials as saying the action could take place "within days," but was awaiting final approval from the Obama administration.
A U.S. defense official told Reuters on Thursday the United States was considering sending ships inside the zones.
On Friday, China's Foreign Ministry said Beijing would not stand for violations of its territorial waters in the name of freedom of navigation and urged "related parties not to take any provocative actions."
China claims most of the South China Sea, though Washington has signaled it does not recognize Beijing's claims to islands it has built and that the U.S. Navy will continue to operate wherever international law allows.
David Shear, the U.S. assistant secretary of defense, told the Senate Armed Services Committee last month there had been no U.S. patrols within 12 miles of the Chinese-claimed islands since 2012.
(Reporting by David Brunnstrom; Editing by Sandra Maler)