Asset Management Optimized Using Aerial Drones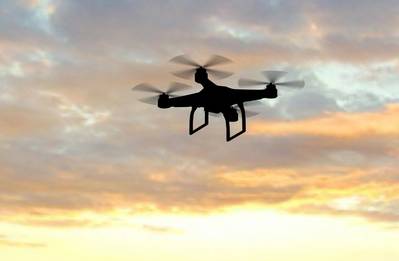 A new alliance aims to shake up traditional asset management and engineering inspection services in North America.
Partners DCL Rigging & Mooring (DCL) and Aerostar Drone Solutions Inc. intend to utilize advanced, multiple-imaging sensors on unmanned aerial vehicles (UAVs) to dramatically lower the cost of conducting engineering surveys and inspection engagements.
"We are using our 50 years of combined industry and engineering experience to develop alternative inspection techniques utilizing UAV technology," said Darren Jackson, President of Aerostar. "Over the last two years Aerostar has proven to our customers that UAV technology will not only significantly reduce the risk to people but also provides a low-cost alternative to conventional inspection practices.
"We have proven that UAV technology can typically save a client between 50 to 75 percent on mandatory engineering inspections for the oil and gas, petrochemical, refinery and offshore industries," Jackson said.
"We have developed industry leading UAV inspections services that directly supports the asset integrity efforts ongoing with our customers. Some of these services include live flare stack inspections, confined space internal inspections, heat loss surveys, corrosion under insulation inspections (CUI), pipeline ROW inspections and much more."
Cody Schnuriger, President of DCL, said, "In order to offset top-line losses from the late-2014 collapse in oil prices, many companies shifted their focus towards innovation in operational efficiencies or smart operational programs."
Schnuriger continued, "This alliance is another example of DCL offering a new technology to help facilitate safe and efficient O&G operations, in a changing world. Aerostar is a pioneer in applying UAV imaging solutions to solve complex engineering questions and DCL has a 70+ year history of providing customers with safe, high-quality solutions (recent examples include, DCL collaboration with WCS to create a Synthetic Rope Socket or InfoChip Asset Management Solutions)."
Billy Turner, Sales Director of DCL, added, "DCL is excited at the opportunity to create new partnerships and customers in a market that's growing at more than a 35 percent compounded annual rate. We have a recently augmented sales team that is just itching to talk about and deliver innovative inspection and asset management solutions to their customers and create a little disruption in the marketplace."