Atlantic Bulk Carriers Selects Seagull Training System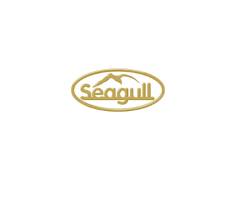 Atlantic Bulk Carriers Management Ltd. has selected Seagull as their onboard training provider using the Seagull Training System (STS) for their bulk fleet and for their head managing office in Greece and manning office in Philippines.

Atlantic Bulk Carriers Management Ltd. (www.abcml.com) places great importance on the training of its personnel and continues to allocate resources and consideration to using training tools effectively. Atlantic Bulk Carriers Management Ltd is committed to engage in safe operating practices while making sure (through training, instruction and supervision) that employees comply with safety regulations, at all times, in order to protect themselves, their co-workers and the environment. The company firmly believes that the implementation of the CBT system and in particular of the Seagull Training System will further enhance the quality of the onboard training provided, contributing in that way to its standing objective for continually upgrading the competence of the seagoing personnel.

The Seagull Training System (STS) can be delivered as a laptop or desktop computer which is pre-loaded with a suite of available tools including the core tools such as the Computer Based Training (CBT) library and the Seagull Training Administrator. The complete STS suite is available online and delivers the flexibility of an integrated onboard and online software solution.

Atlantic Bulk Carriers Management Ltd with a fleet of modern bulk carriers but also with a progressive new –ship building programme having a strong presence in international shipping with long experience providing safe and dependable worldwide transportation of quality goods by sea, has stated that the adoption of the training package was another evidence of their standing commitment to providing best-in-class services and conducting its operations maintaining the highest applicable health, safety and environmental standards.
Souce: Seagull