U.S. Coast Guard Resumes Search for 4 Missing UK Sailors in Atlantic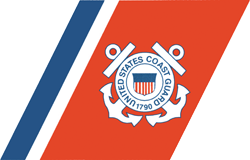 U.S. authorities on Tuesday resumed a search for four British sailors missing in the Atlantic Ocean for four days after an appeal from the British public and UK politicians.


U.S. Coast Guard spokesman Ross Rudell said the search was resumed early Tuesday morning.


British Prime Minister David Cameron welcomed the renewed search for the crew of the Cheeki Rafiki who have been missing since Friday after reporting the yacht was taking on water during a trip from Antigua in the Caribbean back to England.


The search was called off on Sunday but the men's families voiced concern that this was too early, setting up an online petition which attracted more than over 150,000 signatures by Tuesday afternoon.


"My thanks to the US Coastguard, which has resumed its search for our missing yachtsmen," Cameron tweeted.


(Reporting by Belinda Goldsmith; editing by Stephen Addison)