Australian Warship Arrives to Support Philippine Recovery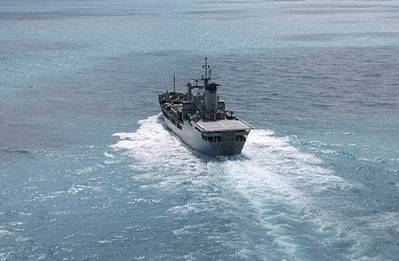 'HMAS Tobruk' has arrived to commence recovery support operations in the Ormoc region of Leyte Island to assist the Philippines government repair the damage caused by Typhoon Haiyan.
The warship sailed from Townsville with a Recovery Support Force onboard, and is now disembarking Army personnel from Townsville's 3rd Combat Engineer Regiment by landing craft. The engineers will commence a range of tasks including road clearing and quick impact tasks such as debris clean-up in public areas.
Commander of Joint Task Force 630 Lieutenant Colonel Rod Lang, from the Army's Deployable Joint Task Force Headquarters in Brisbane, says the area received widespread damage from the typhoon and will benefit greatly from Australian assistance.

"We visited this area last week and it was devastated. Most houses were destroyed or without roofs, but despite this the people were calm and doing the best they could," Lieutenant Colonel Lang said.

"The Joint Task Force of Navy, Army and Air Force elements will provide assistance, together with other Australian government agencies, to the Philippines government to help the people of the region recover and move on with their lives."

The Recovery Support Force is supported by a team of Navy, Army, Air Force and Australian government personnel based at Ormoc Airport on the Island of Leyte and Mactan International Airport at Cebu. Airlift support to the task force is being provided by Royal Australian Air Force C-130J Hercules and C-17A Globemaster aircraft.

Including those embarked in HMAS Tobruk more than 500 ADF personnel are deployed in support of Operation PHILIPPINES ASSIST.