New Auxiliary Power Unit from John Deere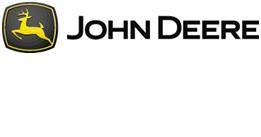 John Deere Power Systems (JDPS) will exhibit an auxiliary power unit equipped with a PowerTech Plus 9.0L industrial diesel engine that meets U.S. EPA Marine Tier 3 emissions regulations at the International WorkBoat Show in New Orleans.

The PowerTech 6090HF485 is a radiator-cooled, dry-exhaust-manifold auxiliary engine that is ideal for powering a variety of deck auxiliaries including pumps, winches, cranes, hydraulics and generators. The engine is part of a full lineup that meets U.S. Environmental Protection Agency Marine Tier 3 emissions regulations for U.S. waterways, and offers reliable, cost-effective power to customers for their auxiliary applications.

"We're pleased to exhibit one of our new Marine Tier 3-certified auxiliary power solutions that provide our customers with the performance they depend on to keep their operations productive," said Heather Balk, marine market planner at JDPS. "This new lineup offers more of the reliable and cost-effective solutions that customers expect from John Deere."

John Deere auxiliary drive engines were developed based on the proven hardware of the John Deere PowerTech nonroad Tier 3/Stage III A in-line, 4- and 6- cylinder engine platform. With displacements from 4.5 to 13.5L and power ratings from 74 to 448 kW (99 to 600 hp), these engines offer constant- and variable-speed ratings to meet a wide variety of application needs.


The PowerTech 9.0L engine is available with a variable-speed rating of 280 kW (375 hp) at 2200 rpm. Variable-speed ratings for the rest of the lineup include:
PowerTech 4.5L: 74 kW (99 hp) at 2200 rpm
PowerTech 6.8L: 187 kW (250 hp) at 2200 rpm
PowerTech 13.5L: 448 kW (600 hp) at 2100 rpm