MV Rim Crew Battles Pirates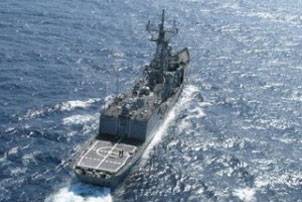 On June 2, at 10:10 local time, the hijacked Libyan owned merchant vessel Rim reported that the crew had successfully retaken control of the ship. One of the crew members was seriously injured during the incident. The incident took place south east of Garacad, off Somalia's northern coastline. The closest EU NAVFOR warship, the SPS Victoria, was immediately tasked by the Force Commander Jan Thörnqvist, to meet up with MV Rim in order give medical assistance. SPS Victoria launched her helicopter immediately. Confusing reports that the ship had been pirated again came prior to the helicopter reaching the scene of the incident. It was quickly established that the crew were in control of the vessel. There were however, pirates in the vicinity who were attempting to impede the EU NAVFOR operation by utilizing another hijacked vessel the MV Voc Daisy. When SPS Victoria's helicopter approached the MV Voc Daisy she changed her course – no warning shots were fired. It is believed that some of the pirates were killed during the incident; the ship is now under the control of the crew.

The afternoon of June 4, the crew of MV RIM abandoned the ship on the request of the master. EU NAVFOR warship Johan de Witt was close to the position and engaged in the rescue. The crew of MV RIM are now on board Johan de Witt and will be transferred to a safe port.