Beatrice Offshore Wind Farm Produces First Power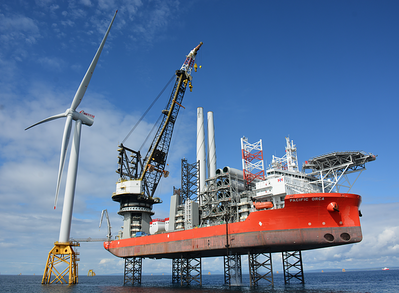 Beatrice wind farm off the Caithness coast in Scotland has generated power for the first time, operator SSE said on Thursday.
Following installation of the first 7-megawatt (MW) turbine, the wind farm exported power to the National Grid, the firm added.
The 2.6 billion pound ($3.4 billion) wind farm will be completed in spring 2019. It will have capacity of nearly 600 MW and be capable of supplying around 450,000 homes with power.
Beatrice Offshore Windfarm Ltd is a joint venture between SSE, Copenhagen Infrastructure Partners and Red Rock Power Ltd.
($1 = 0.7693 pounds)
(Reporting by Nina Chestney; Editing by Dale Hudson)