NYC Jobs Plan Aims to Bolster Freight Network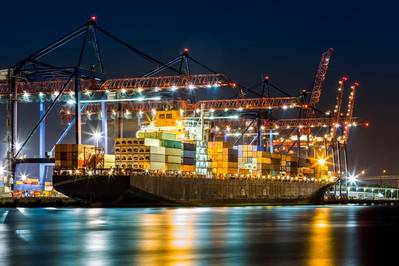 New York City Mayor Bill de Blasio today unveiled a series of initiatives aiming to spur 100,000 high-paying jobs over the coming decade across a number of sectors, including the City's maritime and intermodal freight and logistics industries.
As part of the New York Works plan, the city will implement a multipronged strategy called Freight NYC that seeks to create 4,000
freight network industrial
jobs by building more shipping and distribution infrastructure to connect NYC to the nation's
Marine Highway
.
According to the City, the median wage in the water transportation sector is around $72,000 a year, with a majority of those jobs highly unionized and accessible to New Yorkers without a college degree.
As part of its strategy to better connect NYC to the
America
's Marine highway and to bring port jobs to the New York, the City will invest in its working waterfront, staring with $39 million to install cranes and create additional infrastructure capacity at the South Brooklyn Marine Terminal (SBMT).
The plan also calls for the buildup of urban distribution centers across the City to support its mulitmodal freight network, thereby improving distribution efficiencies and adding thousands of jobs in the process.

In addition to the more near-term investments in the SBMT and other City assets, a strategic review of the region's distribution network will focus on long-term freight needs, providing a plan for investments in new facilities and technologies that will enable the City to more efficiently and sustainably meet its future freight needs.