Brazilian Shipyard BECONAL Uses FORAN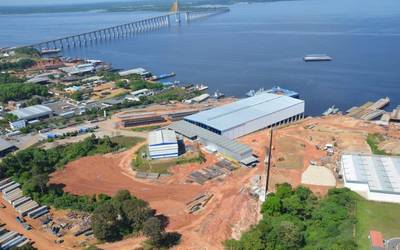 The SENER engineering and technology group has signed a contract with shipyard Bertolini Construção Naval da Amazônia Ltda (BECONAL), providing it with a license to use its marine design and construction system, FORAN.

The scope of the contract covers installation of the FORAN system and provision of permanent licenses, including the Hull Forms, General Arrangement, Naval Architecture, Hull Structure, Machinery and Outfitting, Electrical Design, and Drafting disciplines. In addition, SENER is to give various training courses to the shipyard's personnel. The shipyard is expecting that implementation of the FORAN system should bring significant benefit to its production, reduce its costs and improve the quality of its projects.

BECONAL is a company that has extensive experience in the construction of aluminum and steel ships. It is aiming to use FORAN in all its projects, such as for river transport such as barges and towboats.
For its part, SENER's FORAN System, a
CAD/CAM
/CAE
software program
for the design and production of all kinds of ships and vessels, celebrated its 50th anniversary in 2015. With half a century of continuous reinvention, it is the longest-standing product of its kind on the market.