British Warship Stalks Russian Vessel Near UK Waters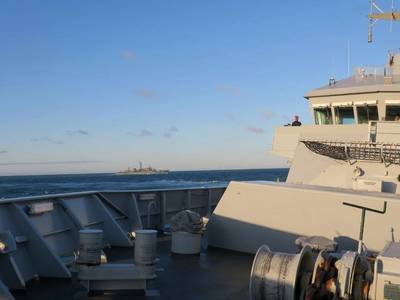 The UK Royal Navy deployed its patrol ship HMS Tyne to shadow a Russian vessel as it passed close to UK territorial waters on Christmas Day.
The Portsmouth-based ship was called upon to keep watch on the Russian ship Smolnyy Perekov as it passed through the English Channel on Christmas Day.
HMS Tyne remained at sea to monitor the Russian ship, keeping track of its activity in areas of national interest.
The Royal Navy ship on Thursday returned alongside in Portsmouth and remains ready for short notice tasking over the rest of the holiday period.