Buckeye Terminal Reopens After Diesel Spill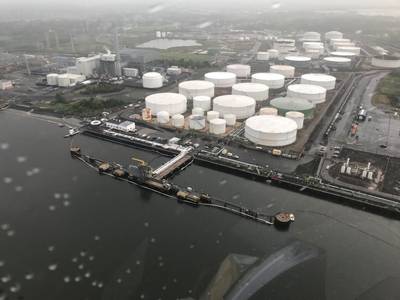 The Buckeye Terminal in the Arthur Kill Waterway near Port Reading, N.J. was reopened Thursday, following last week's diesel oil spill.
The terminal has resumed full operations with the opening of the south dock Thursday afternoon, the U.S. Coast Guard said.
The Unified Command that had been established in response to the September 6 spill is now stood down as the Coast Guard continues to work with NJ/NY State agencies and the EPA to monitor continuing cleanup efforts.
As of Thursday morning, an estimated 56,000 gallons of oily product has been recovered. Clean-up operations included skimming, vac-trucks and use of absorbent material to remove the diesel from the waterway. Approximately 6,500 feet of boom was deployed to protect sensitive sites and contain the diesel. During the response there were no reports of injuries or impacted wildlife.
The cause of the incident is under investigation.