Campbell Acquires Barges, Towboats from ACBL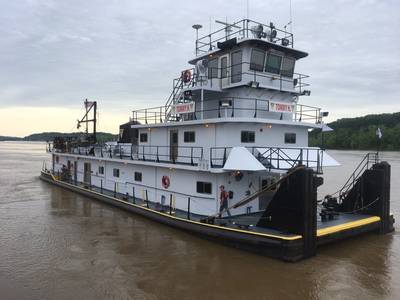 Campbell Transportation Company, Inc. said it has signed an agreement with American Commercial Barge Line LLC (ACBL) to acquire certain affreightment contracts along with 155 barges and four towboats that will operate on the Ohio River system.

Campbell said it expects to close the transaction by the end of the second quarter, subject to customary closing conditions.

Once the acquisition has been completed, Campbell will own and/or manage more than 1,100 barges and 50 towboats on the inland waterways, along with four shipyard facilities and a marine construction company.