Canadian Ice-class Ferry Second Order for Damen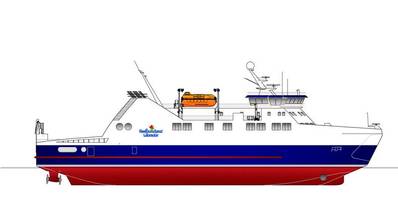 This second order, placed by the Newfoundland and Labrador Provincial Government, is for an identical vessel to one ordered from Damen a few weeks ago, but this ferry will be deployed between Bell Island and Portugal Cove-St. Philip's.

Scheduled for delivery in February 2016, the 14-knot Ro-Ro ferry will be able to carry up to 200 passengers and 60 vehicles.


According to the shipbuilders, the investment in the new ferry is part of the Government's vessel renewal programme and will expand capacity on the route by replacing the MV Beaumont Hamel. The MV Flanders will continue to serve Bell Island alongside the new ferry.


Jan van Hogerwou, Manager North America, Damen Shipyards Group, said: "Damen is proud to have been selected to partner with the Government of Newfoundland and Labrador to build these new ferries.

He continued: "The 80 m ferry was designed by a Canadian engineering firm and the Damen Shipyards Group looks forward to further enhancing the working relationship with this company to ensure that this new vessel meets all possible requirements, not only for the Government of Newfoundland and Labrador but also for the passengers she will transport in the next few decades."