SSY Pacific Capesize Index Rises 312 Points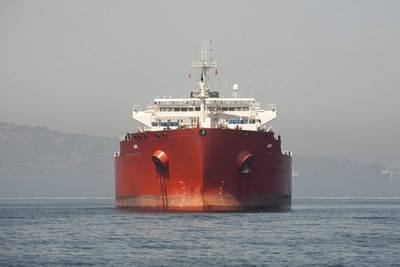 Shipbrokers Simpson, Spence and Young's Pacific Capesize Index reports a change of 312 points in the week ending Monday to 3,814.
"The SSY Pacific Capesize Index rose by 312 points week-on-week to 3,814 points, ending a run of losses that went back to the end of February. The Pacific round-voyage rate (180k dwt) climbed $3,750/day to a five-week high of $11,750/day, while the West Australia- China iron ore spot rate increased by $1.15/t to $6.40/t." SSY said.