March US-flag Lakes Cargoes Double from 2015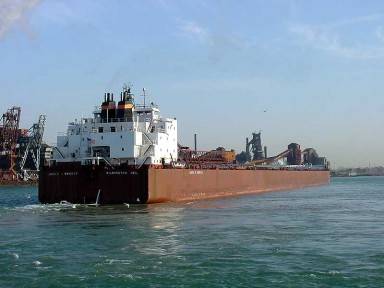 U.S.-flag Great Lakes freighters (lakers) moved 1,747,111 tons of cargo in March, more than double their total of a year ago, according to the Lake Carriers' Association (LCA), who said the March float was also on pace with the month's five-year average.

Iron ore cargos totaled 1,362,768 tons, again more than double the volume of a year ago, while coal cargos totaled 133,155 tons, basically a repeat of a year ago. Limestone cargos dipped slightly to 68,275 tons, but shipments of cement more than tripled the volume of a year ago, rising to 182,913 tons.

Year-to-date U.S.-flag carriage stands at 4,068,869 tons, an increase of 8 percent compared to the same point in 2015.

Iron ore cargos are up 16 percent, but coal cargo have dipped 56 percent. Limestone cargos have increased 26 percent and cement shipments are up 71 percent.