Ports Claim PIANC Certification Key to Compliance and Regulation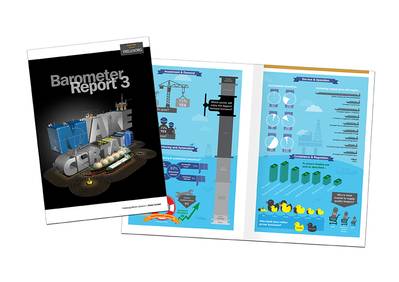 More than 65% of port owners, operators and contractors said they request and check PIANC certification to ensure that marine fenders are sold as described, according to the third Barometer Report from Trelleborg's Marine Systems business.

Richard Hepworth, President of Trelleborg Marine Systems, said, "It's reassuring that so many request and check PIANC certification. However, it's important that owners and operators understand exactly what to look for – PIANC doesn't have the legal mandate to enforce standards across the industry, and some of the more unscrupulous traders are using this to their advantage by applying PIANC certification to entire product lines or factories, rather than to specific product batches and compound formulations.

"This year's Barometer Report found a significant increase in unscheduled downtime compared to last year (from 80% to over 90%). This suggests to me that the emphasis placed on checking certification in theory, is not necessarily translating to best practice."

It is imperative that equipment specifiers, for mission critical equipment such as fenders, begin to take necessary steps to ensure that the products they are buying are truly "as described", as underlined by the latest research undertaken by Trelleborg.

Trelleborg undertook extensive testing on two commercial sized fenders, one high quality fender and one low cost, taking samples from the fender body of each.

In the low cost fender, Trelleborg found that the tensile strength was only 9.3 mpa, well below the requirement of the customer's original specification (16mpa). The elongation at break was also below the specification the customer required: found to be only 278% compared to the minimum requirement of 350%.

The supplier of the low cost fender had provided a test certificate with values showing that the properties of the rubber compound actually exceeded the specification. Further chemical analysis revealed that the low cost fender had low polymer and carbon black percentages, but a higher percentage of ash.

Defining rubber compound composition in fender systems is currently neither practiced nor specified in any recognised industry standard, but a new rubber specification tool from Trelleborg allows equipment specifiers to easily build in requirements such as density, polymer percentage, carbon black percentage, ash percentage and rubber to filler ratio into their purchasing specifications for fenders. The specification of the fender should be substantiated by a test procedure in which samples are taken before and after production, from both the rubber compound and the final product.