First Subsea Achieves API 17L1 Certification for Bend Stiffener Connectors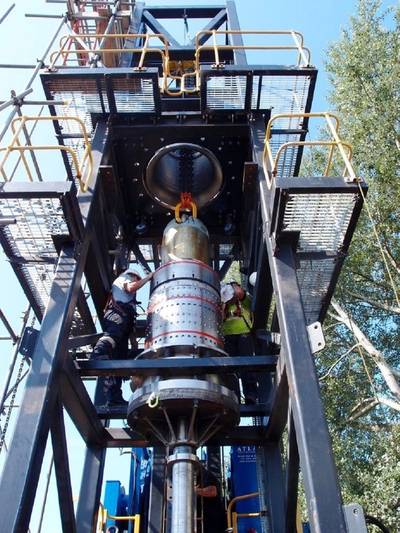 Connector technology developer First Subsea has received APL 17LI certification for its bend stiffener connectors from the American Petroleum Institute, the company announced today.

The bend stiffener connectors are used for flexible riser and umbilicals and offshore wind cable connections and are now certified as Load Transfer Devices under the API's specification for flexible pipe ancillary equipment.
First Subsea's bend stiffener connectors use ball and taper technology to provide a powerful grip for connections to I/J tubes, and for offshore wind. The API 17L1 certification builds on First Subsea's API Q1 and ISO9001:2008 quality management systems.
API 17L1 (First Edition, 2013) is an industry standard that determines the minimum requirements for the design, material selection, manufacture, documentation, testing, marking and packing of flexible pipe ancillary equipment. The certification involved a combination of a Design Verification activity by DNV GL and an audit undertaken by API of First Subsea's manufacturing processes and procedures.
"API 17L1 is a major development in critical risk mitigation for any project involving bend stiffener connectors," says John Shaw, managing director, First Subsea Ltd. "It marks the latest success in our commitment to produce bend stiffener connectors that excel in terms of ease of installation, in-service performance and quality."