James Cameron Gifts 'Deepsea Challenger' to Woods Hole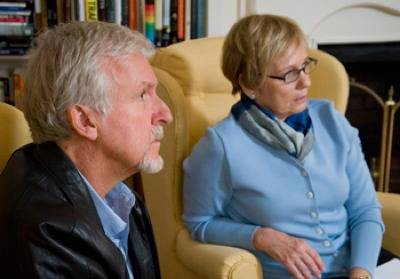 The Explorer and filmmaker James Cameron partners with Woods Hole Oceanographic Intitution to accelerate technology development.
The partnership aims to stimulate advances in ocean science and technology and build on the historic breakthroughs of the 2012 Cameron-led Deepsea Challenge expedition exploring deep-ocean trenches.
The announcement comes on the one-year anniversary of Cameron's unprecedented solo dive to 35,787 feet, almost 11,000 meters, to the deepest place on Earth - the Challenger Deep in the Mariana Trench - in the vertically-deployed vehicle he and his team engineered, the Deepsea Challenger submersible system and science platform.
Cameron will transfer the Deepsea Challenger to Woods Hole, where WHOI scientists and engineers will work with Cameron and his team to incorporate the sub's numerous engineering advancements into future research platforms and deep-sea expeditions. This partnership harnesses the power of public and private investment in supporting deep-ocean science.

"The seven years we spent designing and building the Deepsea Challenger were dedicated to expanding the options available to deep-ocean researchers. Our sub is a scientific proof-of-concept, and our partnership with the Woods Hole Oceanographic Institution is a way to provide the technology we developed to the oceanographic community," says Cameron. "WHOI is a world leader in deep submergence, both manned and unmanned. I've been informally associated with WHOI for more than 20 years, and I welcome this opportunity to formalize the relationship with the transfer of the Deepsea Challenger submersible system and science platform. WHOI is a place where the system will be a living, breathing and dynamic program going forward."
"We are delighted that Jim has agreed to join the Center's Advisory Board, a group distinguished by its members' deep experience and commitment to ocean science," says Susan Avery, president and director of WHOI. "By virtue of much of his work in the ocean, he is in a perfect position to provide fresh perspectives on the challenges we face. It's just one manifestation of the kind of sustained partnership developing between WHOI and the Cameron team."