Dock Workers Injured in Chemical Spill at Port of Long Beach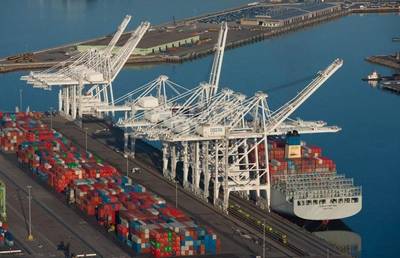 Twelve people, including one firefighter, sustained minor to mild injuries after a container ship leaked a hazardous material in the Port of Long Beach in Southern California, WSJ reported.
A 6,000-gallon container on the ship began leaking the liquid Sunday morning, Officer Brian Fisk with the Long Beach Fire Department said.
Workers who were exposed to the
leaking chemical
, identified as propyl acetate, experienced shortness of breath, said Davonte Marrow, a spokesman for the U.S. Coast Guard.
The leak was contained and a 1,000-foot perimeter was established as a precaution. A dispatcher for the
Port of Long Beach said
the ship with the leaky container was the Harbour Bridge.
The Coast Guard identified the liquid as propyl acetate, primarily used as a solvent. It was unclear how much spilled or what caused the leak.
Local and federal officials are investigating the spill and monitoring cleanup efforts.