ABS Wins Classification Award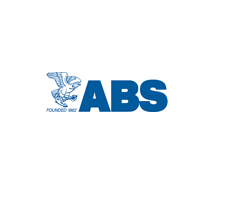 At the 5th Annual International Maritime Awards, presented at ShipTek, ABS received Marine BizTV's award of Best Classification Society. The occasion marks the second year the society received the award.

"Service delivery is paramount to our classification society," said ABS Regional Vice President, Middle East Region, Joe Brincat. "We have maintained our focus on providing additional technical and software services to enhance our class services. What differentiates ABS is its ability to combine technical experience with service commitment- it's a combination that will continue to fuel ABS' success in the region."

Receiving Marine BizTv's award in recognition of the contribution of a classification society towards the development of the maritime sector which can be innovative, technical, operational or commercial was ABS UAE Country Manager, Darko Begovic. This award recognizes the society's commitment to safety, quality, social and environmental responsibility and its diligent effort and involvement in the training and development of personnel.

Brincat adds, "ABS has maintained a strong presence in the Middle East region for more than thirty-five years. And throughout the years, our office network has expanded to meet the growing importance of region as both a shipping and offshore center." Most recent statistics show the society's registered class fleet for Middle East operators was just under 5m gt, representing 14 percent of the region's existing fleet.

The region's growth has been apparent in many sectors. In the traditional market, there has been an increase in bulk carrier fleets with Oman Shipping and several other prominent owners selecting ABS for new construction projects. In the tanker sector, ABS was also the class society of choice for AMPTC and Gulf Navigation who recently placed orders for two aframaxes and two VLCCs respectively.

ABS has a long-term involvement with the classification of approximately 50 drilling rigs working in the region, as well as the large support vessel fleet that provides services to the rigs. UAE shipyards such as Lamprell and MIS, recognized for their repair and modification contracts, have moved into rig new construction at their yards.

ABS maintains a very active surveyor presence in the UAE as it is one of the principal training ports for staff. The class society rotates newer members of the global survey team through Dubai, partnered with experienced surveyors, to expose them to the wide-variety of work the region handles. "ABS places great value on continued education, both for our employees and our customers" adds Brincat. "Combined with our robust seminar program, a new Academy in Dubai provides updates and insight into new regulatory and technology developments."

"Our goal is to provide clients with innovative solutions and the best possible service," says Brincat. For example, in the offshore area, ABS recently released its offshore asset integrity management program to assist the vibrant fleet of workboats in the region. Additionally, ABS' recently expanded Rapid Response Damage Assessment program offers increased technical support and includes free enrollment.

Source: www.eagle.org