Port of Cleveland Taps Chris Ronayne to Lead Board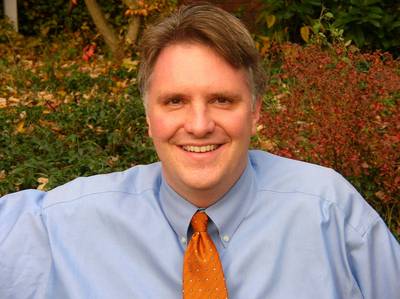 The Board of Trustees for the Cleveland-Cuyahoga County Port Authority today unanimously elected Chris Ronayne as new board chair.
As President and CEO of University Circle, Inc., which oversees the growth and direction of one of Ohio's fastest growing employment district, Ronayne has led planning, development, education, marketing, police, and other shared services for the district over a decade of sustained growth.
"I'm truly looking forward to leveraging the economic power of the Port of Cleveland to create more jobs for Cleveland and Northeast Ohio," said Ronayne. "From our international export capacity to our financing capabilities, the Port of Cleveland is a key logistics hub and financing center that can enhance our regional economic development agenda."
"Our staff is excited for Chris to help continue the strong momentum the Port is experiencing," said Port President and CEO Will Friedman. "He brings great energy and expertise to the role of board chair, and will carry on the legacy of the strong leaders this Port has benefitted from in the past."
Ronayne stressed that he will continue to partner with the board and staff to realize the shared vision of The Port of Cleveland as the leading Port on the Great Lakes – in areas as diverse as its expanded European cargo service to its sustainable practices on the Cuyahoga River and Lake Erie.
"Our work can become the model for how a 21st century Great Lakes port should be run," said Ronayne. "As we double our European ship connections and roll out a progressive sediment management plan, 2015 should be a great year for the Port. I'm honored to be named Chair."
The Board also elected Diane Downing as Vice Chair and Anthony Moore as Secretary. Downing serves as Senior Vice President, Director of Corporate Affairs for The Huntington National Bank and has been on the Board since 2013. Moore is a retired partner from Jones Day, has been on the Board since 2008, and previously served as the Board Secretary from 2011 until 2013.