CMA CGM in Exclusive Talks to Buy Ropax Firm La Méridionale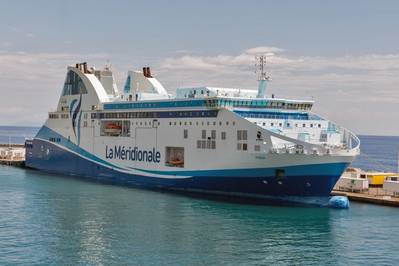 CMA CGM Group has entered into exclusive talks with STEF Group to buy La Méridionale, a mixed freight and passenger shipping company based in Marseille, France.
"The completion of this transaction is conditional upon the signature of the share transfer agreements, after information and consultation of the employee representative bodies, and authorizations from the various competition authorities," CMA CGM said.
"With this acquisition, CMA CGM Group wishes to pursue its development in the Mediterranean while strengthening the position of the port of Marseille and the French shipping industry," the company said.
"The Group intends to turn around La Méridionale and restore its growth prospects. To this end, it will support its development by creating commercial complementarities in France and internationally, particularly the RORO service to Morocco, while preserving the jobs of French sailors on board its ships. It will also invest in the shipping company's fleet and energy transition," CMA CGM added.
La Méridionale, created in 1931, now operates a daily freight and passenger service between Corsica and the continent, under a public service delegation with up to 13 crossings per week.
The shipping company has also opened a regular line between Marseille and Morocco with weekly services. La Méridionale relies on nearly 600 people including 490 seafarers, with a fleet of four dedicated mixed vessels: the Pelagos, the Kalliste, the Piana, and the Girolata.