CMA CGM Made Merger Approach to Hapag Lloyd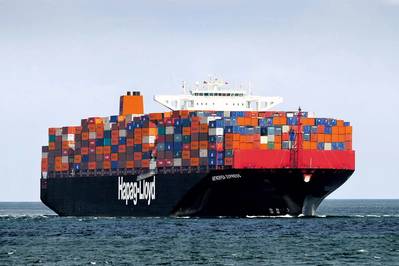 The world's no. 3 container shipping line CMA CGM of France has made an exploratory approach to German rival Hapag-Lloyd over a possible merger as players in the sector hunt for tie-ups to beat depressed conditions, finance sources say.
Three finance sources with knowledge of the matter, who declined to be named due to market sensitivity, said CMA CGM had initiated discussions in recent months with Hapag-Lloyd, which is ranked fifth globally, to look into some form of share merger of the two groups.
"The idea which has been proposed... would be a non-cash merger," one source said.
Key Hapag shareholders had rebuffed the proposition, which would narrow the gap to market leader Maersk Line, the sources said.
(Additional reporting by Vera Eckert and Gus Trompiz; Editing by Adrian Croft)