Coalition Forces Render Aid to an Iranian Fishing Vessel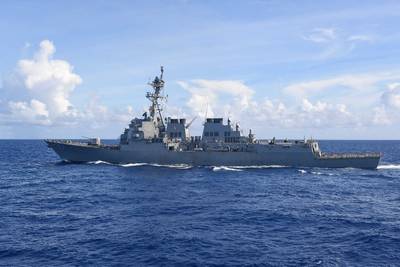 In coordination with the European Union Naval Force and the Turkish-led Combined Task Force (CTF) 151, which is a part of the Combined Maritime Forces, the U.S. Navy provided assistance to an Iranian fishing vessel after a reported piracy attack Oct. 24, south of Socotra, Yemen.
The Iranian coast guard called U.S. Naval Forces Central Command (NAVCENT) to report the incident and seek assistance for the fishing vessel. NAVCENT coordinated with the European Union Naval Force, who sent a patrol aircraft to investigate the incident.
The Howard's boarding team provided food and water, made repairs, and gave medical aid to three injured civilian mariners.