MOL Table Top Drill for Bulk Carrier Collision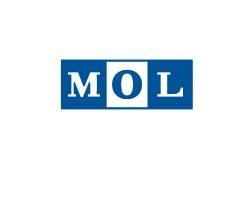 Mitsui O.S.K. Lines, Ltd. (MOL, President: Koichi Muto) today announced the completion of a table top drill based on the scenario of the MOL-owned and operated bulk carrier Mona Linden being involved in a collision that resulted in flooding and oil spill off Takamatsu, Inland sea, Japan. The drill involved about 60 participants including executives from MOL and MOL Group companies.

The three-hour drill, from 1 p.m. to 4 p.m. on Thursday, May 19, was aimed at strengthening MOL's our emergency response structure based on the MOL Group Corporate Principles — protecting the environment by maintaining strict, safe operation and navigation standards.

Specifically, the drill was designed to confirm precise, smooth communication and response so critical in case of an oil spill incident involving MOL-owned and operated vessels.
Main participants included:
• Mitsui O.S.K. Lines
President Koichi Muto was appointed as Executive Commander of the Emergency Control Headquarters. Participants from the MOL Head Office in Tokyo included eight executive officers and personnel from other related divisions (Corporate Planning Division, General Affairs Division, Public Relations Office, Marine Safety Division, Technical Division, and Iron Ore Carrier Division, Dry Bulk Carrier Supervising Office, Group Business Div.).
• Ship management company: Magsaysay MOL Ship Management, Inc. (Philippine)
• Core ship management company: MOL Ship Management Co., Ltd.
• Nihon Tug-boat Co., Ltd. Kobe headquarters, Sakaide Branch

The drill scenario was that the MOL-operated bulk carrier, under way to Mizushima on the Bisan-Seto East Passage, Inland sea, Japan had collided with a coastal vessel. The collision resulted in flooding of the ship and oil leakage.

It started with an initial incident report from the bulk carrier involved in the incident. MOL immediately organized an Emergency Control Headquarters, confirmed first-response tasks and procedures such as information gathering and communication among concerned parties, initiating countermeasures for oil spill (confirming procedures such as the method of collecting spilt oil), and holding a media response drill.

MOL holds biannual table top drills based on various scenarios around the world, taking into account various conditions. The company continues to sharpen its group-wide emergency response readiness procedures by sharing know-how accumulated in these training sessions throughout the MOL Group fleet.
Source: MOL