Commercial Ships Rescue Three from Burning Boat in the Caribbean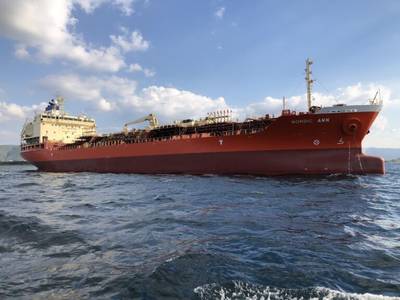 A pair of commercial ships on April 24 rescued three people from the water after their vessel went up in flames due to engine malfunction in the Caribbean.
At 7:30 a.m., the officer on watch aboard the Danish-flagged chemical tanker Nordic Ann spotted a drifting boat on fire and immediately informed the ship's master. The tanker reduced speed and approached the scene to investigate the situation and found a small boat on fire and three persons in water.
Meanwhile, a nearby containership also approached, and the two ships established communication and coordinated rescue efforts.
Rescue boats from both vessels were dispatched to pick up the survivors, with the tanker's team recovering one person and the containership's crew picking up the remaining two.
The survivors were taken on board and given first aid, hydration and change of clothes. They suffered minor burns, cuts and bruises but were found to be in general good condition.
After communication with local authorities at Maritime Rescue Co-ordination Center Cuba, the three survivors were placed on board the containership for repatriation to Puerto of Mariel, Cuba.
The tanker resumed its voyage to Houston.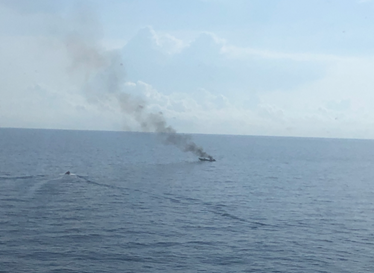 (Photo: MOL Chemical Tankers)