Landrieu Secures OMB Commitment to Meet With LA Port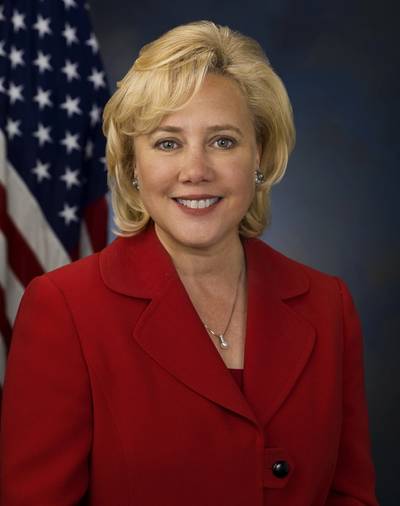 Change in leadership is opportunity to demonstrate economic value Louisiana waterways provide nation, highlight need for federal investment.

U.S. Senator Mary L. Landrieu, D-La., announced that she has secured a commitment from Shaun Donovan, the nominee to lead the Office of Management and Budget (OMB), to meet with Louisiana port and navigation officials in Louisiana later this summer. Donovan, who currently serves as the Secretary for Housing and Urban Development, made the commitment to Sen. Landrieu during a conversation prior to his confirmation hearing before the Senate Homeland Security Committee. OMB approval is required before the Army Corps can move forward on critical water infrastructure projects throughout the country, and the agency plays a central role in the development of the President's annual budget.

"Administration after administration fails to understand the importance of investing in our nation's water infrastructure. The President's anemic $4.6 billion proposal is the smallest percentage of the federal budget in the 200-plus-year history of the Army Corps of Engineers. Stronger levees, deeper ports and better-dredged rivers mean more jobs. This change in leadership is an opportunity to educate the Administration about the economic muscle that these ports and waterways generate for the nation. Louisiana waterways connect America's Heartland with the world and account for nearly 25 percent of the nation's waterborne commerce. I appreciate that Sec. Donovan has agreed to meet in Louisiana with our port and navigation officials, and I look forward to his visit," Sen. Landrieu said.

Sen. Landrieu has successfully fought for authorization and funding for Louisiana's water infrastructure. Just yesterday, the President signed the Water Resources and Reform Development Act that included numerous Louisiana priorities, including Morganza to the Gulf and the deepening of the Port of Iberia that the House left out of the bill but Sen. Landrieu successfully added back. In 2007, Sen. Landrieu led the effort to successfully override President George W. Bush's veto of the 2007 water bill. It was the first veto override of Bush's presidency. In 2006, she passed the Gulf of Mexico Energy Security Act that established revenue sharing to provide Louisiana and oil and gas producing states in the Gulf 37.5 percent of the revenues they generate offshore. Already, the law has provided $30 million to Louisiana for coastal restoration and protection projects.