MTN Renews Cruise Line Communications Contract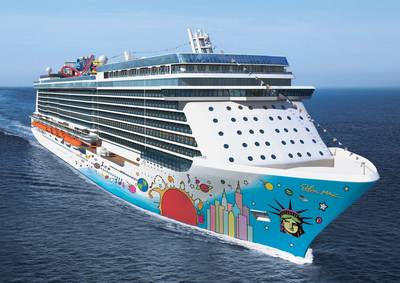 MTN Satellite Communications (MTN) contract with Norwegian Cruise Line extended 5 years.

The contract is for VSAT communications, crew calling, Internet services, access to MTN Worldwide TV™ and related services around the globe. MTN will continue to provide its communications solutions to the entire Norwegian fleet, including its newest ships, Norwegian Breakaway and Norwegian Getaway, launching in 2013 and 2014 respectively.

With the extension of the contract, MTN will continue providing Norwegian with a full range of communications services, including Internet cafes and Wi-Fi, so users can have Internet access via smart phones, tablets, computers, and laptops. Additional services will include MTN OceanPhone®, which enables reliable connectivity to friends and family for crew, as well as extensive MTN Worldwide TV™ programming, including E! Entertainment Television, BBC World News, CNBC, MSNBC, Fox News, Sky News, Sky Sports News and Sport 24.

"Norwegian has taken amazing steps to better the passenger and crew experience, and we embrace their challenge to always be one pace ahead of their communications demands," said Errol Olivier, president and CEO, MTN.

MTN's partnership with Norwegian started with the Seaward in 1991, where MTN provided bandwidth to the 709 foot cruise ship carrying 1,480 guests and 740 crew members. Over the years, the two companies shared many firsts, including pioneering crew calling, and launching the first Internet access and Internet cafes at sea.