Iridium NEXT Sets the Global Communications Bar Higher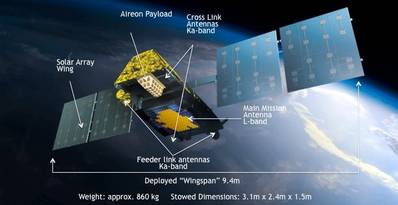 Expected to begin launching in 2015, Iridium NEXT is the next-generation satellite constellation & the world's largest ongoing commercial space venture.
The new system, say Iridium, is designed to drive innovation, create opportunities and change the way people and organizations communicate – everywhere on the planet.

Iridium NEXT will replace the current constellation while retaining the 66 satellite LEO (low-Earth orbit) architecture, with six in-orbit spares and nine ground spares. Every component is designed for maximum longevity and to support a seamless transition from the existing satellite constellation to the new constellation.

The Iridium NEXT Mission Team
Iridium understands the complexity of an initiative of this scope, which it why it has brought together the best and brightest minds in the industry: The Iridium NEXT Mission Team. This amazing group of aerospace and telecommunications engineers and managers has hundreds of years of collective experience — and the expertise to make it all happen.
From cross-linked antennas to L-band TR modules, the success of the Iridium NEXT program depends on components designed, manufactured and assembled by individual team members located all around the world.